South New Jersey
Landscape Design
It's one thing to visualize a landscape, but it is a whole other thing to turn that landscape design visualization into a reality. We at RPM dedicate ourselves to exactly that; exceeding your expectations while transforming your Atlantic County, NJ landscape dreams into a radiant, self-soothing extension of you. At RPM our designers utilize state-of-the-art design software, which enables them to pull those brilliant design thoughts right out of your head and implement them precisely, to provide you a gratifying and graceful finished product that you will enjoy for years to come.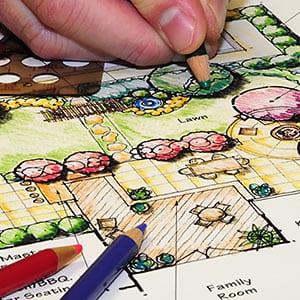 We cannot stress enough the importance of open communication during design/build projects. Having this open line of communication sets the groundwork for a successful project, allowing RPM the ability to offer the most practical solution and BEST VALUE to our Atlantic County, New Jersey clients. The first step in the landscape design process is to evaluate the site, allowing the customer to voice their initial opinions and concerns, which helps us to begin seeing their vision. Periodic meetings and discussions will be mandatory for the duration of the project to keep the customer informed; allowing RPM to best coordinate a timeline for the project, making certain that no resources are wasted, and permitting any adjustments or revisions necessary to ensure installation of the project attains completion on or ahead of schedule.
A client is the most vital asset in orchestrating a successful installation of a design/build project. Having their input on a daily basis during install assures no time is wasted addressing issues pertaining to customer satisfaction. This approach permits RPM to use one of the most refined estimating systems in the industry; allowing us to calculate the most accurate price possible, making sure that no unforeseen charges arise, during installation, leading to customer dissatisfaction. Implementing these few requirements helps the RPM installation team stay on task and keep their focus in the appropriate areas allowing for quality execution, and initiates the development of a certain satisfaction from a job well done.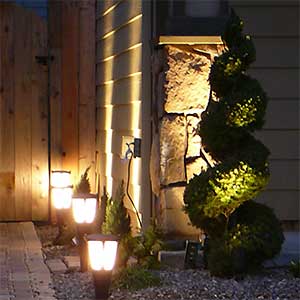 Our Atlantic County, NJ Landscape Design, Build, and Installation Services Include:
Commercial and Residential applications
Design Services
Site Evaluation and Development Consultations
Various types of Plantings and Flower arrangements
Low voltage Landscape Lighting
Landscape Installations
Mulch bed installations
Stone work
Landscape border installations
Turf Installations
Grading and drainage solutions
Sod Installation-includes Labor Saving Big Rolls (cuts down labor costs on large projects)
Topsoil/Seed Installations
Soil Testing
Hydro seeding